CMO Blogs
At Grow ROMI, ideas are flourishing. Sign up to receive valuable thought-leadership and marketing industry trends from our SaaS marketing experts.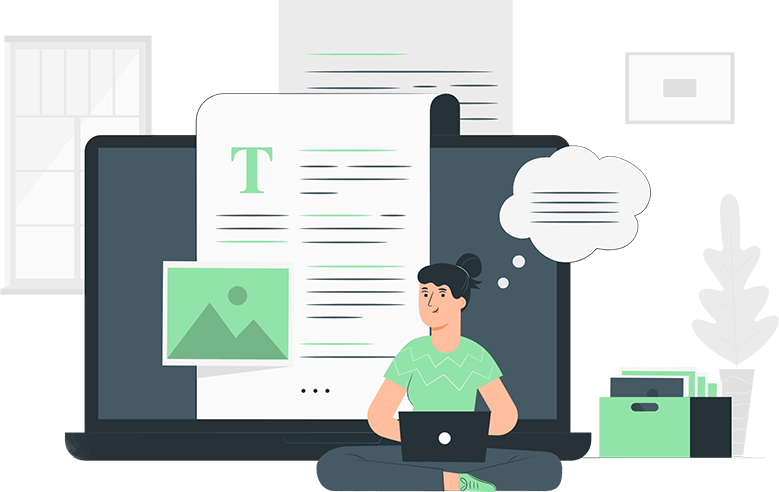 Tiffany Rivers
-
March 11 2022
Why Hiring a Fractional CMO Could Be the Key to Marketing Success
Competition is fierce in the tech industry — especially in the software space. Worldwide software market revenue exceeded $578 billion in 2021 with current forecasts showing steady growth through 2026. Add to this the increasing number of remote work opportunities, and the amount of digital tools and software solutions is bound to grow.
With so much competition in SaaS, it's imperative to craft top-tier marketing to send the right message to prospective customers. But if your business is currently operating with a small marketing team (or none at all), what's the best way to approach marketing?
The answer: hire a professional.
The trick is deciding which type of marketer will achieve the results your company needs in a short period of time. Let's take a look at what the right marketing professional can do for your business.
What Marketing Consultants Bring to Your Business
In the most basic terms, marketing consultants evaluate a company's current marketing efforts and suggest strategic improvements. Consultants can offer guidance to in-house marketing teams to plan and implement more competitive digital campaigns. Depending on a business's needs, consultants can also train teams on marketing best practices or new digital tools.
Consultants may also provide help on a project level. This could include tracking campaign success with analytics tools or even actually running the campaign. Consultants typically have a niche specialty within the greater scope of marketing; consequently, their strategies tend to lean heavily toward their comfort strategies.
Marketing consultants aren't necessarily the most hands-on contracted work option because they ultimately work separately from in-office teams. The nature of their position limits marketing consultants from aligning marketing strategy with other departments within a company, such as sales or customer support.
How Fractional CMOs Differ from Marketing Consultants
Fractional CMOs offer the expertise of a C-level executive for a fraction of the time (and cost) you would expect from an in-house chief marketing officer. They devote a predetermined amount of time per week or month to deliver an expert marketing strategy for your team.
A full-time CMO is ideal for companies with room in their budget for the salary and benefits associated with this type of position. But small or mid-sized businesses can't necessarily carry that cost. Startups, in particular, must spend money wisely as they work to scale their business, making fractional CMOs a smart, strategic investment.
Both marketing consultants and fractional CMOs review business plans and company goals to determine if the marketing strategy is on the right track or needs improvement. Both types of professionals can develop the right messaging and create strategies to help businesses reach their goals.
The biggest key difference: fractional CMOs hold accountability as the team's marketing leader.
Fractional CMOs are invested in a business's success because they work within the team to integrate — not merely suggest — strategy. This person is accountable for the success of the marketing team and serves at the company in an official capacity as the head of marketing strategy. Fractional CMOs are able to align with other departments and adjust internal discrepancies to ensure the marketing plan progresses without interference.
Signs Your Business Needs a Fractional CMO
Even with a better understanding of how marketing consultants differ from fractional CMOs, some important questions remain.
You know your business needs an experienced professional to run marketing efforts. This person must provide insightful analysis, create a great strategy, and deliver expert messaging. But how do you decide if a fractional CMO or consultant is the person to do that?
Ask yourself the following:
Does anyone on our current team own all of our marketing efforts?
Is the sales pipeline and lead generation consistently growing, or are numbers stagnant?
Do we know if we're measuring the right metrics? Targeting the right KPIs?
Are prospective customers actually responding to our messaging, or do they just happen to find us by accident?
Is there a leader driving our marketing strategy?


If you're struggling to find definitive answers, your business could likely benefit from the leadership of a fractional CMO.
Why Hiring Fractional Marketing Leaders Is Smart for SaaS
Hiring another team member will have an effect on your company's budget, but it doesn't have to be a major hit.
According to PayScale, the average salary for a chief marketing officer is a little more than $175,000 with higher-paid CMOs taking home over $350,000. That's a lot of money tied up in one salary. A fractional CMO hire affords your company more flexibility.
As a result of working on fractional time, fractional CMO pay is also based on this. The hourly rate for this role varies, but anywhere from $200-$400 per hour is considered appropriate. So, if you hired a fractional CMO at $250 an hour, 8 hours a week, for a full year, the cost amounts to $96,000. The fractional CMO route already makes significant financial sense.
But this isn't just about salary. Consider the amount of time your team will save by hiring an experienced marketing professional. Team members can complete focused work following a strategy set forth by an expert as opposed to wasting time and other valuable resources testing out unproven tactics.
Digital marketing strategies evolve quickly. Software companies need to keep pace without creating unreasonable workloads for their in-house teams, and a fractional CMO can help to create that smarter strategy.
Impacts a Fractional CMO Can Have on Your Business
A fractional CMO offers expertise, laser focus, and a fresh perspective. Because they work on a fractional basis, they're less likely to get sidetracked by day-to-day office politics or disagreements and can instead focus their energy on growing your business.
Their leadership role can help align marketing strategies with sales goals to create stronger lead generation practices. They can suggest better content marketing strategies to provide more useful material for prospective customers and brand advocates.
Fractional CMOs provide credible guidance to alter strategy if needed. Because they can work for a number of companies at once, they have more experience to draw on and have a greater understanding of what works or what doesn't.
In short, fractional CMOs have a depth of knowledge and, quite possibly, a broader industry network you might not get by hiring a full-time CMO.
What Does a Fractional CMO Actually Do?
Depending on a company's size and status, a fractional CMO's responsibilities can vary. However, because they are accountable for the success of the company's marketing efforts, most of their responsibilities should be geared toward long-term strategy:
Promote customer acquisition through lead generation
Organize department structure and oversee hiring of key positions
Craft buyer personas and messaging that resonates with a company's ideal customer
Develop a marketing strategy that considers all parts of the business
Implement better technology integrations
Optimize workflows within marketing and between relevant departments
Build analytics reports and interpret data for strategic planning


Agencies and consultants are solid options if you need help executing work (writing content, managing email lists, scheduling social media posts, managing CMS, tracking metrics, etc.) A fractional CMO is guiding the strategy that uses these tactics by leading a highly motivated, growth-driven team.
What to Look for When Hiring
Now that you have decided to pursue the fractional CMO route, it's time to find the right person for the job.
Define your budget. Fractional CMOs don't carry the same cost as a full-time CMO, but you're still paying for expertise. Determine what you can afford so there are no surprises in the hiring process.
Understand what your business needs. Seek feedback from any team members currently working on marketing, then consult with the sales team. Find out what would help them more clearly communicate with leads, customers, and brand advocates.
Find potential candidates. There are not a lot of options here. You could post the position on Indeed, LinkedIn, or niche boards within your industry, but asking for referrals is a better option. Asking people in your network can help you find vetted candidates within your industry.
Doing an online search for "fractional CMO services" will yield several results as well. This route will require more research on your part, but scheduling consultations with different firms will provide a better depth of knowledge so you choose the right person.
Do your research. LinkedIn profiles can provide a wealth of relevant information. In addition to a candidate's work history, read recommendations from other clients and colleagues. You can also see if they have their own website discussing their work.
While experience within your specific industry can be beneficial, don't rule out candidates with only tangential experience. They can offer new insights and innovation people too close to your industry might not have considered.
Ask the right questions. Ask about their experience leading teams and what they consider their marketing expertise. Have they worked with other companies in a fractional CMO capacity? What did that look like? The interview should end with both sides knowing exactly what the other has in mind in terms of job responsibilities.
Choose someone you trust. You need to be able to trust this person as a part of the team; keeping them at arm's length and withholding company information prevents a fractional CMO from delivering the best service to your business.
With the right resources and trust from the rest of the executive team, a fractional CMO can accelerate strategies quickly in a short period of time. Book a consultation with us and see if Grow ROMI's fractional CMO services are the right fit for your business.
Leave a Reply or Comment
Top rated construction packages we pleasure rationally encounter consequences interesting who loves or pursue or desires to obtain These cases are perfectly simple and easy