These brands
trust us

. Are you ready to join them?

We are known for our unique marketing approach: one that's informative, revenue-driven, and data-centric when
it comes to growing ROMI.
Analyze, Plan, Implement.
Grow ROMI
Grow ROMI specializes in results-driven plans to increase marketing ROI by focusing on 20% of activities that drive 80% of results.
Our team analyzes your current structure, strategy, and budget to show you opportunities and uncover current gaps and deficiencies. We get to know your business, industry sector, competitors, and unique selling points to develop a winning plan. We laser in on the right team, tactics, and tools to increase your return on marketing investment, all within your budget.
Fractional CMO Services
A fractional CMO provides the expertise and leadership of a traditional CMO role, without the time and expense of an in-house senior executive. A predetermined amount of the CMO's time is allotted to developing an effective marketing strategy for your organization.
Depending on the size and individual needs of your company, our fractional CMO services provide the following benefits:
Marketing Leadership
Revenue Generation
Forecasting & Strategy
Budgets & Cost Analysis
Organizational Structure
Marketing Maturity Model
Company Action Plan
A fractional CMO is necessary if your marketing team lacks strategy, does not have KPIs or metrics in place, and fails to deliver desired results. For businesses that are ready to evolve and looking to invest wisely, connect with us to learn more about how our fractional CMO services can grow your ROMI.
Schedule an introduction










Marketing Audit Services
A marketing audit reveals the strengths and weaknesses of your digital marketing strategy. The auditing process consists of a detailed assessment of your marketing strategies, goals, systems, and performance. Performed by our team of marketing specialists, the results of your audit provide direction for creating a stronger marketing strategy.
Our marketing audits examine and provide action plans for the following:
Brand & Messaging
Content Strategy
SEO Strategy
Lead Generation
Conversion Rate Optimization
MarTech Stack Evaluation
Growth Marketing Opportunities
Competitor Analysis
Market Research
Organizational Structure
Marketing Maturity Model
A marketing audit may be necessary if you're facing poor performance in your marketing department, budgetary changes, or new management. Performing an audit prior to launching a new product or service can improve campaign success as well. Contact us to learn more about our marketing audit services.
The sales industry is changing. Is your
marketing

team ready?

We want to get you the quickest return on your marketing investment so you can experience significant revenue growth.
320,000
+
marketing manager jobs in the United States*. How do you find the right manager for you?
9,500
+
MarTech solutions are available to marketers*. How do you choose the right ones?
94
%
of top-performing sales teams believe marketing provides good or excellent leads*
100
+
types of content, tactics, and strategies.* How do you know which ones will be successful?
Our Team
Decades of
experience

that you can trust

The Grow ROMI team is on a mission to help SaaS businesses reach their goals. With decades of combined marketing experience, we have the know-how to guide and build scalable marketing growth engines.

Meet Our Team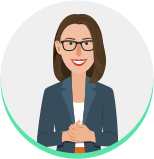 Tiffany Rivers
Experienced CMO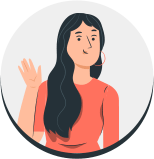 Jacqueline Martinez
Fractional CMO
Resources
Insights from our experts
At Grow ROMI, ideas are flourishing. Sign up to receive valuable thought-leadership and marketing industry trends from our SaaS marketing experts.
NEWSLETTER
Subscribe
Newsletter

&
get latest update...