The Ins and Outs of MarTech and How to Build Your Stack
The marketing landscape is constantly evolving, and as a result, every business needs the right tools in order to keep up. This collection of tools, or stack, work together to push your marketing efforts forward.
Currently, there are just under ten thousand marketing technology products available — highlighting the importance of building your MarTech stack wisely. Each tool in your stack should work together so that no time, money, or resources are wasted on duplicate and unnecessary functions. When it comes to content marketing, MarTech can assist in executing better campaigns and SEO strategies. An improved content management system can create, host, publish, and track all of your content in one place. Plus, it offers SEO features, customization tools, detailed analytics, and multi-channel distribution under a single platform.
Having a well-curated MarTech stack enables your teams to automate tasks, streamline operations, make data-driven decisions, and measure a campaign's performance, among many other features. These tools can also guide your teams on where to focus your sales and marketing strategies within your organization's ecosystem of technologies, leading to long-term success in multiple areas.
As your company grows, you need tools that grow with you. In the end, this lets you know which tools are worth renewing and which are no longer serving you. From content to eCommerce, account management and everything in between, the structure of your stack can make or break your marketing efforts.
Table of Contents
What is a MarTech Stack?
What your company uses in terms of its marketing technologies and software is known as a Marketing Technology Stack. You can use these tools to find, nurture, and delight your target audience, taking them through each step of the buyer's journey. In addition, they can be used for various internal purposes such as streamlining processes and aligning processes between multiple departments.
Why a MarTech Stack is Important for Your Company
Selecting the right solutions for all of your business' needs can be a difficult task, as you want to choose products that complement one another for maximum efficiency. As marketing becomes increasingly digital and centered on the customer experience, MarTech plays a critical role in coordinating internal operations. Marketing, sales, and customer service departments tend to suffer from a silo effect that doesn't serve the customer well. Each of these teams approaches customer interactions differently and have varying levels of access to information. This results in piece-mailed campaign strategies that often miss the mark. When all departments fail to see the big picture, they find it hard to work toward shared KPIs, internal goals, and deliver a cohesive customer experience across all of their channels.
The good news is MarTech was created to bridge these gaps by providing common, centralized platforms to keep data in one place and providing your teams with a unified view of the big picture. The right MarTech ecosystem can deliver a number of benefits. By automating repetitive and time-consuming tasks, marketing teams can streamline workflows and do more with less time. Additionally, these MarTech tools reduce internal friction, allowing internal teams to collaborate more seamlessly on these goals and metrics.
These solutions help avoid decisions being made out of desperation or lack of information while also reducing the amount of time spent on repetitive tasks and decreasing (or eliminating) costs. With the right marketing technology stack on hand, you can easily surpass your competitors and take your business to the next level for a higher return on marketing investment (ROMI).
Stop investing time and money into tools that don't work.
Use our expert insight to design a high-performing stack.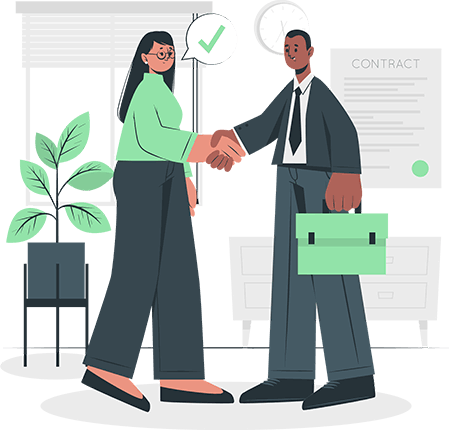 The MarTech Categories and Recommended Tools
#1: Advertising and Promotion
The advertising and promotion technologies consist of software and tools designed to attract your target audience. A few examples of solutions in this category include mobile marketing advertising, display and programmatic advertising, search and social advertising, native and content ads, public relations services, video advertising, and print advertising.
Tool Recommendation: Google Ads
Google Ads are one of the quickest and most reliable ways to drive qualified traffic to your site. Through targeted ads, you can reach prospects who are interested in what you have to offer. Best of all, you benefit from complete flexibility and can start, stop, pause, or adjust your bids whenever you like.
#2: Content and Experience
Content and experiences platforms are used for data collection, lead generation, sales, and user engagement. Among them are tools for content marketing, email marketing, and video marketing. Other technologies include mobile apps, interactive content, site optimization, user experience and heat mapping, personalization services, tools for testing, digital asset management, marketing automation, search engine optimization, lead management, plus content management systems.
Tool recommendation: SEMrush
SEMrush is one of the top SEO technologies within the content and experience arena. This tool is essential for performing content audits, boosting organic traffic, and market insights. Make use of their keyword research capabilities to optimize your content with keyword-rich copy and headlines to increase organic search traffic.
#3: Social and Relationships
Social and relationship tools allow you to communicate and connect with your target and current audiences. These tools are intended for social media marketing and monitoring, account-based marketing, events and meetings, webinars, call analytics, incentives for loyal customers, working with influencers, managing reviews, live chat, and chatbots. In addition, this category includes technologies related to customer experience, success, and service — particularly CRM platforms.
Tool recommendation: GoToWebinar
GoToWebinar is a simple and easy-to-use platform for hosting virtual conferences thanks to its features, such as flexible scheduling, webinar templates, and an interactive interface. Their services offer a variety of ways to deliver your content, including interactive live recordings, webcasts, and pre-recorded webinars.
#4: Commerce and Sales
Platforms in this category handle the actual sale for brands and organizations. Whether online or offline, these platforms work to integrate your sales with your marketing efforts and back-end operations. This is where you will find products meant for retail marketing, proximity marketing, IoT marketing, affiliate marketing, e-commerce marketing, and their platforms. Local, partner, and channel marketing solutions can also be found here.
Tool recommendation: HubSpot Sales Hub
HubSpot's Sales Hub is an all-in-one sales automation product that optimizes your entire sales process for local, partner, and channel marketing. Sales Hub is designed to close more leads quickly by providing email templates, follow-up automation, scheduling features, as well as automated data entry, and behavioral tracking.
#5: Data and Analytics
There are three main types of platforms available for data access, management, and visualization. Audience data and optimization, analytics, performance, and attribution can all be handled by these tools. Additional technologies cater to customer data, compliance and privacy tools, data management platforms, cloud integration and tag management, data science, dashboards and visualization solutions, and business intelligence. By far the most widely used free tools include Google Analytics and Google Search Console, among many others.
Tool recommendation: Segment
Segment, acquired by Twilio, works as a data hub for your entire company. Customer data from a variety of sources, including your website, CRM tools, and customer service applications, can be compiled into one customer profile. Once you have this data, you can use it to create personalized marketing campaigns.
#6: Management and Collaboration
Managing your internal teams and how they work together and communicate can also be done through your marketing technology stack. The management category provides an array of options according to your organization's structure. Among the products in this category are talent and product management, collaborative tools, project management, and workflow tools. Also covered are productivity management, budgeting and finance, and vendor analysis.
Tool recommendation: Airtable
Airtable is a simple platform that lets you plan, organize, and oversee your team's work from start to finish. Its benefits allow you to manage team tasks, keep track of who is handling what, and share feedback, files, and status updates all in one place. A great plus is its customizable user interface, which is clean, intuitive, and convenient for remote teams.
5 Questions to Ask Before Setting Up Your Stack
While you can compare different products based on their features, it's hard to know if they will be useful in practice. Keep in mind that it's not just the technology itself that brings value to your stack; it's the strategy and approach it provides you, and how it impacts the customer experience.
Prior to building (or changing) your marketing technology stack, you need to fine-tune your marketing strategy. Consider your product, your target audience, and how you intend to reach them in order to create a successful strategy. Then, choose technology that has the capabilities you need based on where your current processes are lacking or need to be improved. Once you identify the process gaps, you will be able to determine which tools you need — not to mention how they may interact with your current infrastructure.
Here are five questions you can ask yourself to get started on building a high-performing marketing technology stack.
1. How do your customers find you?
Is your target audience first exposed to your brand through paid media, organic search, or word of mouth? Are they first interacting with your brand via your website, social media, or a brick-and-mortar location? You can determine the right tools needed for your business based on the answers to these questions.
2. What are your methods for converting leads into sales?
Where do you find the most conversions? What strategies are you using to guide customers along their journey? Remarketing ads, upselling tactics, automatic follow-ups after cart abandonment, and marketing automation are among the tool options here. Engaging customers at the ideal point in their journey can be achieved through the right MarTech solutions.
3. How do you retain customers?
Be sure to take into account your current customer loyalty and retention efforts, as well as the marketing strategies that support them. Engaging your current customer base can be achieved through drip campaigns, user-generated content, loyalty offers, and the like. You can automate these tasks with MarTech, and the results can be tracked individually and replicated if successful.
4. Is your marketing personalized for your audience?
The idea of personalization goes far beyond just including the customer's name in an email greeting. A personalized experience has a greater impact on audience retention than generalized approaches. With marketing technology, you can deliver tailored content and experiences to smaller segments of your audience. Such tools should simplify this process, so your audience gets a personalized experience with minimal effort on your part.
5. How do you measure the effectiveness of your efforts?
Invest in analytics tools that can report on KPIs, such as dashboards, attribution models, and business intelligence software. Any solution you choose must provide granular visibility so that you may repeat or change strategies as necessary. For example, if you are running a marketing campaign with multiple offers or promotions, your MarTech should measure the metrics for each one separately.
The above questions are a good starting point when building or improving your current stack. For further support with implementing a roadmap on how to best use each tool, consider the Maturity Matrix Model.
A Quick Look at the Maturity Matrix Model and How it Helps Your MarTech
If you want to implement new tools, use them efficiently, and make the most of your marketing technology investment, you need a strategy. If not, the result is a jumble of disconnected technologies incapable of providing cohesive insights, a holistic customer view, or streamlined processes. Instead, consider implementing the Marketing Maturity Model as a second step to maximizing your MarTech.
Based on this model, companies can assess how well their marketing departments are integrated into the business, driving revenue, and providing strategic direction. This model takes into account four pillars, including how well your marketing technology is performing. Aside from marketing technology, it looks at your organization's structure, overall marketing strategy, as well as your metrics and reporting to create a picture of your company's state of marketing maturity.
As a result, you can focus on determining the feasibility of using and implementing marketing technology and when each part of it should begin. Presented as a roadmap, the Maturity Matrix Model identifies the marketing tools you will need for each stage of maturation to maximize their impact.
Step one of the MarTech Maturity Matrix Model is to evaluate your current stack.
Let's take a look together.
7 Steps to Creating a New MarTech Strategy
1. Get team feedback
Sit down with your sales and marketing teams to determine which of the above categories are underperforming and what resources or processes are missing. Listening to your teams can reveal where the customer experience is lacking and which internal processes are causing inefficiencies.
2. Make a list of current MarTech
Examine your current tools to determine whether you are making good use of them. Put together a list of the MarTech in use and categorize them based on their capabilities. Using this method, you can see if there is any overlap and if a single piece of software performs more than one function.
3. Select the individual tools
Hundreds, if not thousands, of solutions are available within the six categories discussed above. Take the time to research product features and integrations, participate in demos, take advantage of free trials, and consult with internal partners on which tools make the most sense for your company. From these insights, you can choose which products to try and slowly build up your stack. When looking at optimal tool maturity, keep in mind that three years is the ideal timeframe to see the greatest return on investment.
4. Engage team members in the process
Innovative MarTech can't succeed without people who know how to fully use it. In fact, most businesses lack the skills and talent required to make the most of their own marketing technology. In the end, a lot of time and money is wasted.
Minimize this skills gap by choosing a user-friendly, well-integrated platform that combines multiple digital marketing disciplines on one platform. Beware of implementing new technology across the entire marketing organization at first. As a result of the increased complexity and number of moving parts, large-scale implementations can be messy. Instead, perform the actual implementation with a single team or project.
5. Hire support where necessary
Marketers are increasingly using low-code and no-code products to enhance their marketing efforts. There are, however, some solutions that must be developed and maintained by experts. Salesforce is a popular example of this.
Always hire a professional to make sure you get the most out of any complex product you invest in, especially if it is essential. Build a team of experts who possess the specialized skills to implement your new marketing technology. Some of them include marketing technologists, marketing operations managers, data scientists, marketing automation managers, marketing personalization experts, or loyalty and retention managers.
6. Create a roadmap for success
Build a roadmap for implementing, adopting, and utilizing your new technology. By defining roles for marketing and IT to collaborate upon, you will make your team more productive once MarTech platforms are in place. Promote the use of new solutions by providing internal training and regular communication within your organization.
Creating a project plan with timelines will help you determine the next steps in the tool implementation process. Consequently, problems with the tool or discrepancies resulting from user error can be detected early on in the process.
7. Be ready for trial and error
You should give your teams several months to familiarize themselves with each tool. Once a period of time has passed, work with your teams to reevaluate whether or not the tool is useful and worth keeping. Don't be afraid to try another product if one doesn't seem to fit. Finding the right product is worth the effort!
Grow Your Return on Marketing Investment with The Right MarTech
A good marketing technology stack enables you to generate leads, convert customers, track analytics, and engage customers easily. With the right MarTech stack in place, your marketing team will be able to achieve the revenue and performance goals you desire.
When it comes to lead generation and boosting conversions, we collaborate with you to ensure the right fit of technology across all your teams. With a thorough understanding of the various solutions available and your ROI potential, we can provide you with a roadmap to your company's success.
Get Three Sample MarTech Stack Roadmaps for B2B SaaS Companies
Fill out the form to receive three sample MarTech stack roadmaps. Get in touch with us to learn more about our suite of comprehensive services, starting with a MarTech stack assessment to maximize your Return on Marketing Investment.
Resources
Insights from our experts
At Grow ROMI, ideas are flourishing. Sign up to receive valuable thought-leadership and marketing industry trends from our SaaS marketing experts.
NEWSLETTER
Subscribe
Newsletter

&
get latest update...