CMO Blogs
At Grow ROMI, ideas are flourishing. Sign up to receive valuable thought-leadership and marketing industry trends from our SaaS marketing experts.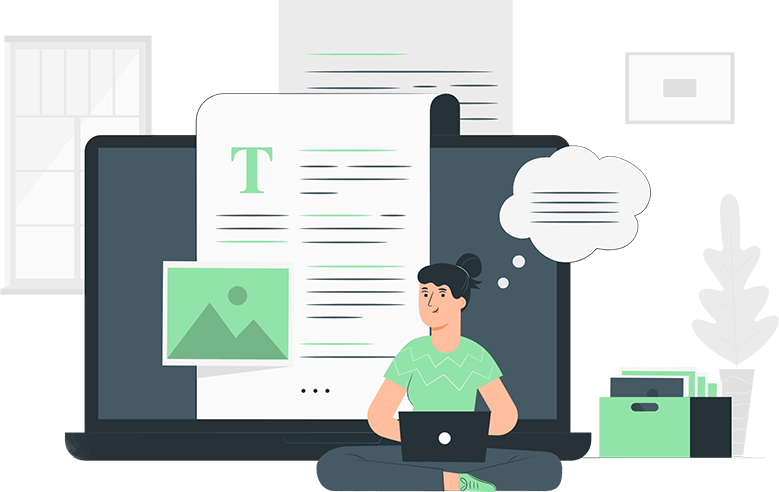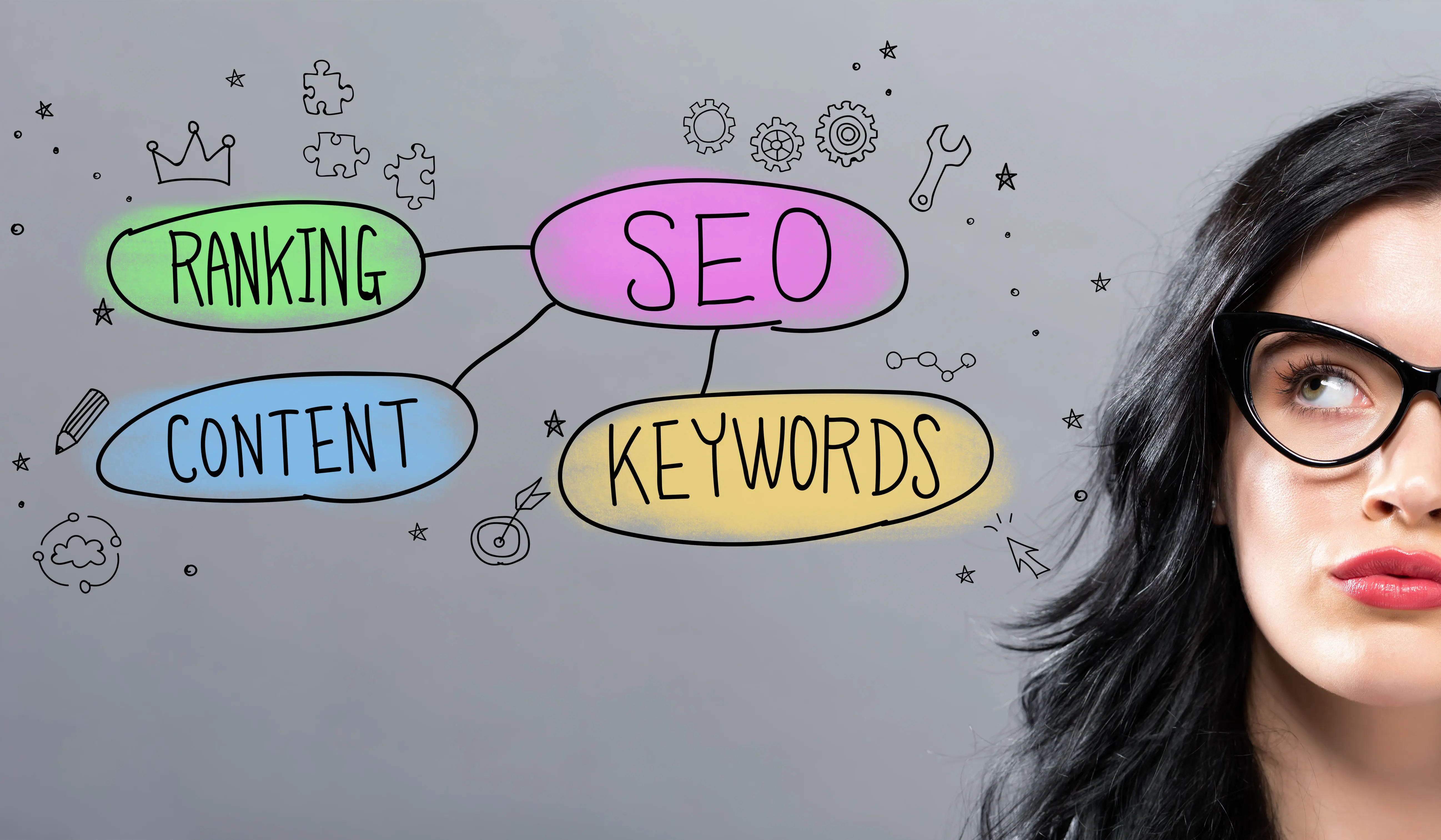 Tiffany Rivers
-
May 17 2022
Content Marketing and SEO: Using Them Together
To develop a solid content marketing strategy you need to stay on top of the latest SEO marketing trends. Because search engines — particularly Google
— tend to be tight-lipped about the way they rank content, it can be hard to know what to do. While search engines and their algorithms have evolved over time, certain core practices have remained the same.
To put it simply, content marketing refers to the online material you create for your target audience. This includes content on websites, blogs, social media platforms, and downloadable resources like eBooks and case studies. Meanwhile, SEO, or search engine optimization, is the practice of optimizing these various forms of content to ensure they are seen by the right people. In short, knowing how to implement content marketing and SEO together will bring you plenty of prospects and drive more conversions.
Continue reading to learn more about content marketing and SEO, and how you can use them hand-in-hand for a highly effective marketing strategy.
The Important Relationship Between Content Marketing and SEO
Sadly, there are many ways a business can go wrong when it comes to creating content. Just because you write blogs for your website does not mean they will be successful. It is common for companies to publish irregular posts that are short and, in many cases, have no apparent purpose. While it is easy to waste time writing content just for the sake of having something up on your site, this will only hurt you in the long run.
Rather, content must be written in a manner that adheres to proven SEO marketing guidelines. SEO specifies that these blogs must provide value, be easy to understand, reflect the audience's interests, relate to your business, and be of a certain length, among many other criteria.
Following these rules ensures the content you put out is in fact valuable and relevant to your target audience. Search engines such as Google, Bing, and Yahoo will penalize you if you don't follow these practices and keep you off the first page of search results. Clearly, SEO is a must for a successful content marketing strategy.
Tips for Using SEO Marketing for Content that Ranks
Include long-tail keywords
In case you are unaware, keywords are the terms individuals search for, and they are used by search engines to determine what your content is about. For best results, use detailed keywords, or long-tail keywords, to attract the right prospects from the start.
Long-tail keywords are roughly four to six words that are highly specific in intent. Examples include "b2b lead generation software tools" or "what is a fractional cmo". On the other hand, a short-tail keyword would simply be "lead generation" or "fractional cmo". Here is why these are more different than you think.
Long-tail keywords reveal exactly what information users are searching for. Users searching "b2b lead generation software tools" are likely looking for a list of b2b tools to review before making a purchasing decision. If they search "what is a fractional cmo", they are curious as to what a fractional CMO is and would like more details about it.
Short-tail keywords make it harder to understand intent. If they're just searching "lead generation" — you don't know if they are interested in what it is, how to do it themselves, what tools are needed, or if they can outsource the service. If you don't know what your audience wants, you can't properly create the content they need.
Blog the right way
SEO marketing is especially vital for blogging. Whether you have a blog already or need to create one, start with a central page that displays all of your posts chronologically. Add category tabs to make individual posts easier to find. Google and search engines use this information to get a better understanding of what your blog is about and the type of information users can find there.
Then, follow these simple guidelines every time you write a blog:
Incorporate your keywords so that they are naturally integrated within the copy. Use your keywords only two to three times for posts under 1,000 words. When writing over 1,000 words, insert the keywords four to seven times throughout.
Break up your thoughts with headers to make your blog easy to read and search engine friendly. Utilize various headers like H1s, H2s, H3s for proper formatting. You can even include a keyword in one of the headers!
Upload images and graphics
For the header image, use an image or a graphic that relates to the topic of your content. If you want to add more visuals to break up a longer post, add them sparingly to emphasize a point or visually explain a concept. Most CRMs allow you to add alt text to the uploaded image, where you should also add the main keyword. Search engines rely on this text to categorize the image.
For SEO purposes, your posts should be at least 600 words long. You want to aim for a 1,000-2,500 word count, which is what Google loves to place in the top positions. If you are doing it right, your blog will naturally be around 1,000 words or more since it's hard to provide value in a short amount of text.
Link strategically
If you are writing blog posts or website content, you should know when, where, and how you should link to other pages. As a general rule for content marketing and SEO, blog posts should contain three to five internal links, meaning links to your own website. In addition to one external link which links to another site. Only include links when it makes sense to and is relevant to what you are writing about, ideally in relation to your keywords.
Don't forget metadata
Site content, whether it's a blog, website, or downloadable file, requires metadata. This information is used by search engines to categorize, define, and analyze the content. A meta title, or title tag, is the text displayed as the main text in search results. A good meta title is between 60 and 70 words and includes your company name at the end.
The meta description is the text that appears underneath the title to indicate what the result is about. The description is usually 120-150 words in length and contains the keyword once.
Create a CTA
A call-to-action, or CTA, simply identifies the next step a user should take. It can be in the form of a link, button, form, and so on. From an SEO standpoint, CTAs help to create site structure and focus the visitor's attention.
An example might be a button at the bottom of a blog post encouraging the reader to download a case study related to the product you wrote about. Or, the button at the top of your website that invites visitors to schedule a demo. Each CTA must relate to the content that precedes it. In other words, a case study about your product's features should not have a CTA encouraging prospects to learn more about your unrelated contract services.
Improving Your Content and SEO to Grow Your Marketing Return on Investment
If your content marketing and SEO strategies do not yield the results you want, there may be an underlying problem. At GrowROMI, we help B2B tech businesses refine their marketing strategies to increase their return on marketing investment (ROMI). We offer in-depth marketing auditing services to make sure your strategies are profitable. If you are not following the above content marketing and SEO practices, contact our team so we can evaluate your strategy!
Leave a Reply or Comment
Top rated construction packages we pleasure rationally encounter consequences interesting who loves or pursue or desires to obtain These cases are perfectly simple and easy